AUBURN REMOVALS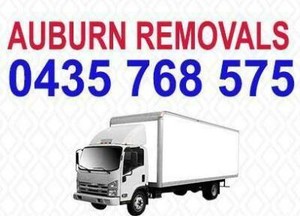 SOLD
Sorry, this ad is no longer available.
Ratings Summary
Quality:
5 / 5
Reliability:
5 / 5
Friendliness:
5 / 5
Experience wasn't completely nice, but ended well
The movers were about 4 hours late than the stipulated time. They need to work on their scheduling. That being said, the 2 movers were great, professional and knew their work adequately. They saved thed day for me, and i was able to move all my stuff in the nick of time. Well done. For me, it was a good quality moving, very friendly and professional mannerism, but not reliable!!!
Quality:
4 / 5
Reliability:
1 / 5
Friendliness:
5 / 5
Sunit Sethi
Gummie since 2017
29/10/2018
god job done boys
have used the company to pickup and delivery a few furniture items . i'm a property manage and require a trusted company to move our clients . highly recommend them to anyone moving in and out in the area
Quality:
5 / 5
Reliability:
5 / 5
Friendliness:
5 / 5
Mr Tony
Gummie since 2018
06/08/2018
OH WHAT A STACKING DONE
WHEN THE TRUCK ARRIVED I COUDLN'T BELIVE THEY CAN LOAD EVERYTHING. AFTER COUPLE OF HOURS I WAS AMAZED HOW THE BOYS STACKED EVERYTHING . I RECKON THEY PLAYED A LOT OF TETRIS IN THEIR LIFE. WALLA . WHAT AN AMAZING JOB
Quality:
5 / 5
Reliability:
5 / 5
Friendliness:
5 / 5
BaBa
Gummie since 2018
10/07/2018
You don't have any recently viewed items
Any items you have viewed recently will be displayed here