All excavations landscaping preparation $95 ph, gardening $50ph.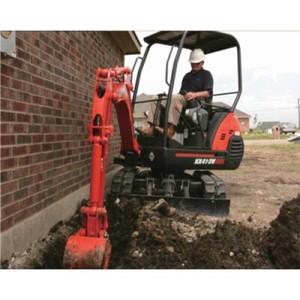 SOLD
Sorry, this ad is no longer available.
Ratings Summary
Quality:
5 / 5
Reliability:
5 / 5
Friendliness:
5 / 5
Angry man talking to himself who did real damage.
He got mad at me and my dog upon arrival for getting mud on his truck wheels from driving around my block. I should have sent him back home right there. He started to dig and was talking aloud to himself all the time which can make people unfamiliar with such symptoms uncomfortable. In the process he has cut off a length drain pipe which will now cost me several hundreds to repair by the plumber. When finished he got angry even more and left talking to himself even louder.
Quality:
1 / 5
Reliability:
1 / 5
Friendliness:
1 / 5
Zygmunt
Gummie since 2013
07/05/2019
Friendly, punctual, fast and with a high-quality
Tony is very helpful, flexible and easy to work with. His prices are very low for the high-quality services he provides.
Quality:
5 / 5
Reliability:
5 / 5
Friendliness:
5 / 5
Chad
Gummie since 2017
24/04/2018
Excellent work, very happy.
We recently hired Tony to perform some excavation works to our block, this included: landscaping the rear yard (creating multiple levels over an area of approx 500sq meters) and leveling and creating 2 parking areas at the front of the block. Tony was skilled, professional and accurate in his estimation of time on the job. I highly recommend his work.
Quality:
5 / 5
Reliability:
5 / 5
Friendliness:
5 / 5
Richard
Gummie since 2014
25/08/2017
You don't have any recently viewed items
Any items you have viewed recently will be displayed here