SP MOVERS CANBERRA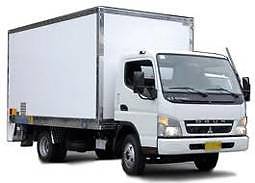 SOLD
Sorry, this ad is no longer available.
Ratings Summary
Quality:
4 / 5
Reliability:
4 / 5
Friendliness:
4 / 5
Short notice bking. The guys worked fast and clean
I would recommend Bills team. They did a good job for my move from Forde to Jacka. Easy going. They were not annoyed when I asked them to do additional job which was not mentioned initially during the discussion(of-course with the charge per hr). You can trust them.
Quality:
5 / 5
Reliability:
5 / 5
Friendliness:
5 / 5
Arun
Gummie since 2012
25/02/2019
Great service all round!
Last minute booking. The guys worked really hard and nothing was a hassle for them!
Quality:
5 / 5
Reliability:
5 / 5
Friendliness:
5 / 5
Anonymous
Gummie since 2018
02/03/2018
Almost 2 hours late!!! waited in vain
Waited for almost 2 hours for the service. And when the truck finally arrives, it was from a different company (CIty Move) i would assume they hired. Now im having a hard time just getting an invoice for the service rendered done since yesterday. Very unprofessional. If youre able to wait then go otherwise NOT RECOMMENDED.
Quality:
1 / 5
Reliability:
1 / 5
Friendliness:
1 / 5
John
Gummie since 2014
03/06/2017
You don't have any recently viewed items
Any items you have viewed recently will be displayed here