Asbestos fence shed/roof removal.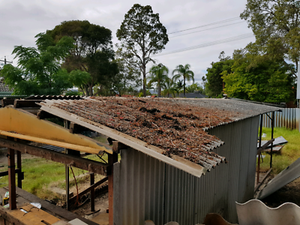 SOLD
Sorry, this ad is no longer available.
Ratings Summary
Quality:
5 / 5
Reliability:
5 / 5
Friendliness:
5 / 5
Asbestos Removal Perth
I can recommend Jamie highly, Friendly, came promptly, removed and plastic wrapped sheeting and cleaned up with no mess. Very good price. would definitely use him again. Great price to boot~!
Quality:
5 / 5
Reliability:
5 / 5
Friendliness:
5 / 5
Luciano
Gummie since 2010
28/02/2018
removal of 50m asbestos fencing
Jamie arrived on day and time as arranged. very polite.. Safely and efficiently removed the fence, with no damage or mess left to clean up after him. cheapest price, would definitely recommend Jamie. great job, thanks Jamie
Quality:
4 / 5
Reliability:
4 / 5
Friendliness:
4 / 5
Glenda
Gummie since 2010
01/02/2018
You don't have any recently viewed items
Any items you have viewed recently will be displayed here