Event Catering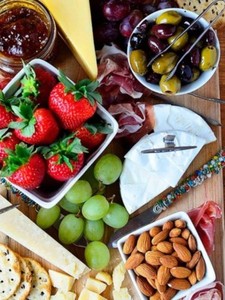 SOLD
Sorry, this ad is no longer available.
Ratings Summary
Quality:
4 / 5
Reliability:
4 / 5
Friendliness:
4 / 5
Great custom service and delicious cake
Janine cakes are done amazingly, with a lot of time and detail put into them. She is also very friendly to deal with and is happy to work every step of the way to insure you are happy with the end product, she is also able to adapt a recipe to suit in with dietary requirements. If your looking for a celebration cake or just a plain cake, don't look pass Janine, give her a call...you wont be dispointed.
Quality:
5 / 5
Reliability:
5 / 5
Friendliness:
5 / 5
Elisha
Gummie since 2011
19/02/2018
Poor service
Poor customer service
Quality:
1 / 5
Reliability:
1 / 5
Friendliness:
1 / 5
Anonymous
Gummie since 2018
01/02/2018
Most delightful delicious cake
I brought a cake for my son It was decorated as to what we asked and all my son's dietary requirements were met excellent standards And great to buy from thank yo so much u made my son very very very happy
Quality:
5 / 5
Reliability:
5 / 5
Friendliness:
5 / 5
Wendy clark
Gummie since 2012
01/02/2018
You don't have any recently viewed items
Any items you have viewed recently will be displayed here