PUPPY TRAINING IN FRANKSTON (3199)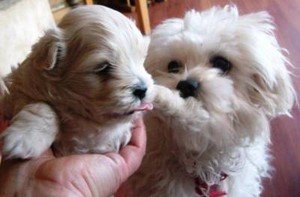 SOLD
Sorry, this ad is no longer available.
Ratings Summary
Quality:
5 / 5
Reliability:
5 / 5
Friendliness:
5 / 5
great service in every way
big thanks mila for minding my 2 dogs 14 + 5yrs - they came home happy and contented. the 14yr required daily eye medications and your regular text and photo updates reassured me they were in good hands.
Quality:
5 / 5
Reliability:
5 / 5
Friendliness:
5 / 5
Anonymous
Gummie since 2014
11/06/2014
Excellent service and reliability, very friendly.
Our 1.5 years old Miniature Schnauzer Molly spent 5 weeks with Mila over the Christmas/New Year period. During this time we were getting regular updates and photographs of Molly which gave us great comfort. Molly loved her new companions, Mila's two dogs and a cat. They became great friends and she missed them on her return home. She had a free run of a house and the yard, just like at her own place. We consider ourselves very lucky to find such a capable and loving minder for Molly.
Quality:
5 / 5
Reliability:
5 / 5
Friendliness:
5 / 5
Maria
Gummie since 2012
17/02/2014
A wonderful service - excellent in every way
My spoodle Max (11 yrs young) found a home away from home during his stay with Mila. I was kept updated with texts & photos to inform me how he was settling in. Absolutely no problem he adored Mila's 2 small dogs & her cat (despite not being around cats at all previously). Would thoroughly recommend this business to any pet owners looking for a stay for their pets.
Quality:
5 / 5
Reliability:
5 / 5
Friendliness:
5 / 5
Anonymous
Gummie since 2013
11/11/2013
You don't have any recently viewed items
Any items you have viewed recently will be displayed here