Man and ute for pickup delivery and rubbish removal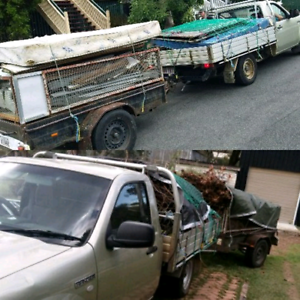 SOLD
Sorry, this ad is no longer available.
Ratings Summary
Quality:
3 / 5
Reliability:
3 / 5
Friendliness:
3 / 5
Wonderful service, personable, quick and efficient
I used Ken's services a while ago when I had a 3m skip bag, full of green waste sponstenously combust on a hot day in my front yard. After the fire brigade extinguished the fire, the area was a disaster. The kids were deeply distressed by the fire which also destroyed the guinea pig hutch, injuring a much loved pet. I called Ken late in the day and he came first thing in the morning and cleared out all the rubbish before the kids woke up. We were so grateful.
Quality:
5 / 5
Reliability:
5 / 5
Friendliness:
5 / 5
Sandra
Gummie since 2011
01/05/2019
Disorganized bad communication unreliable
Texted with lengthy information this morning re a small removal job along with several others here from Brisbane NE all of which have displayed the same tendencies. Was called back by a lady who couldn't speak or understand English- made the situation for a small yet urgent Monday move, more drama than necessary. Kept asking me questions that were already in my initial text and said she'd call back with a quote but didn't then admit they're unavailable on Monday til I called again at 5pm.
Quality:
1 / 5
Reliability:
1 / 5
Friendliness:
1 / 5
Rach
Gummie since 2017
28/09/2018
You don't have any recently viewed items
Any items you have viewed recently will be displayed here