Mobile Sheep & Alpaca Shearer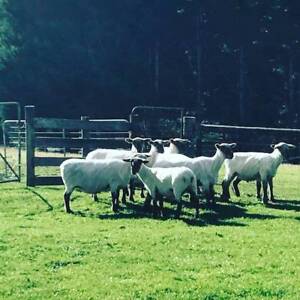 SOLD
Sorry, this ad is no longer available.
Ratings Summary
Quality:
5 / 5
Reliability:
5 / 5
Friendliness:
5 / 5
Excellent service - highly recommended
Peter (and Jacky) were excellent - very professional, friendly, engaging, and full of information and advice. We have 8 very happy sheep, and at least 3 members of our family who know a lot more about how to handle sheep than we did 2 days ago!
Quality:
5 / 5
Reliability:
5 / 5
Friendliness:
5 / 5
Sandro
Gummie since 2016
19/11/2018
Real Professional
If you need any sheep service call this man.He is a real professional.He commitedly drove a long distance along with his lovely dogs to do my small job and he was punctual and job was done perfectly and the price was exactly the same he had told me at the time of booking.He ven issued an invoice for me. Thanks Peter See you next year
Quality:
5 / 5
Reliability:
5 / 5
Friendliness:
5 / 5
ALI SALAVATI KHOSHGH
Gummie since 2012
13/04/2018
The ultimate professional animal carer.
My 4 boys, the best mowers I have ever had, are so relaxed when Peter arrives to shear them. He understands how each one has different needs and accordingly he provides the ultimate professional services. Each of my mowers gets their feet checked and clipped if needed, drenched, sheared with no cuts. To watch Peter impart his skills is to be in wonder of how anyone can have the ability to soothe and communicate with animals in such a gentle manner.
Quality:
5 / 5
Reliability:
5 / 5
Friendliness:
5 / 5
Peter Cameron
Gummie since 2016
29/04/2017
You don't have any recently viewed items
Any items you have viewed recently will be displayed here