Delivery starting at $25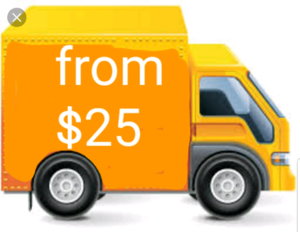 SOLD
Sorry, this ad is no longer available.
Ratings Summary
Quality:
3 / 5
Reliability:
3 / 5
Friendliness:
3 / 5
Professional and cost effective
The work was completed well, everything I asked to be done was and it was done in a timely manner for a great price.
Quality:
4 / 5
Reliability:
4 / 5
Friendliness:
4 / 5
Rifka
Gummie since 2016
21/02/2017
Doesn't show up when booked, does not return calls
I had this service books and did not show. I then called, left messages. I also sent a txt asking if he was still coming out. Extremely poor service and i'm sure this reflects in his work.
Quality:
1 / 5
Reliability:
1 / 5
Friendliness:
1 / 5
Carradean
Gummie since 2014
15/02/2017
You don't have any recently viewed items
Any items you have viewed recently will be displayed here