Bricklaying small repairs etc...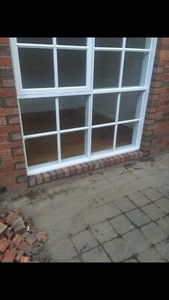 SOLD
Sorry, this ad is no longer available.
Ratings Summary
Quality:
5 / 5
Reliability:
5 / 5
Friendliness:
5 / 5
Brick fence restoration
I cannot be more pleased with the work, outcome, cost, time and effort you have put in! Thanks again! One happy customer and I'll be spreading the word! All the best! More than happy for you to post before and after pics.
Quality:
5 / 5
Reliability:
5 / 5
Friendliness:
5 / 5
Anonymous
Gummie since 2019
15/06/2019
You don't have any recently viewed items
Any items you have viewed recently will be displayed here