BEST PRICES & FREE QUOTES-EFFICIENT ECONOMICAL ELECTRICIAN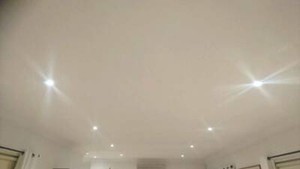 SOLD
Sorry, this ad is no longer available.
Ratings Summary
Quality:
5 / 5
Reliability:
5 / 5
Friendliness:
5 / 5
Wonderful job
Nathan did a wonderful job with a downlight install in my house at a good price. He also returned to install some fans, air con, pendants and power points which I was very pleased with in his final product. He was extremely friendly, presentable and as soon as I met him I knew I was dealing with a professional who cares about his work.
Quality:
5 / 5
Reliability:
5 / 5
Friendliness:
5 / 5
Prabhdeep
Gummie since 2014
07/01/2019
Amazing job and a wonderful person
Nathan did a wonderful job of installing our down lights earlier this year. He was very easy to work with and very easy to talk to, and no job was too much of a hassle for him. I would recommend him to anyone looking for a good electrician, and in fact I have recommended him to my brother-in-law already. Thanks again Nathan! All the best mate, regards, Aman
Quality:
4 / 5
Reliability:
4 / 5
Friendliness:
4 / 5
Kavita
Gummie since 2013
08/11/2018
Amazing job
Nathan came and installed 20+ downlights, dimmers and re-wiring throughout our home. Nathan's attention to detail made it very reassuring that we had finally picked a professional who knew what he was doing. I highly recommend Nathan for any electrical jobs that may have around the house. Welldone!!
Quality:
5 / 5
Reliability:
5 / 5
Friendliness:
5 / 5
Anonymous
Gummie since 2018
31/10/2018
You don't have any recently viewed items
Any items you have viewed recently will be displayed here