Cheapest local plumber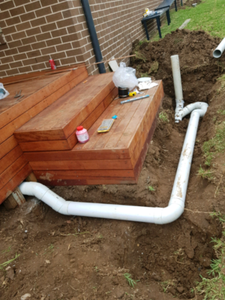 SOLD
Sorry, this ad is no longer available.
Ratings Summary
Quality:
1 / 5
Reliability:
1 / 5
Friendliness:
5 / 5
Dishonest person, be aware !
Charged $800 cash and promised to return to complete the plumbing work but after numerous call and email still has not responded. Task is incomplete. I have lost money for incomplete and poor quality task. Zac is friendly and very convencing, did a bit of work and asked for all the money. . This guy is not guy is not worthy of your time or money.
Quality:
1 / 5
Reliability:
1 / 5
Friendliness:
5 / 5
Lucas
Gummie since 2010
11/03/2018
You don't have any recently viewed items
Any items you have viewed recently will be displayed here