PR LANDSCAPING AND MAINTENANCE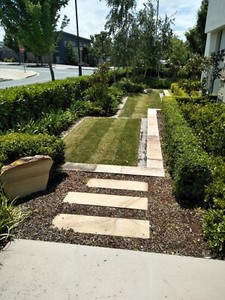 SOLD
Sorry, this ad is no longer available.
Ratings Summary
Quality:
5 / 5
Reliability:
5 / 5
Friendliness:
5 / 5
Reliable landscapist/ gardener
Would recommend PR gardens. Patrick was able to work within our budget. He is reliable and responsible. He transformed our frontyard beautifully. Please call him for any gardens project or maintenance.
Quality:
4 / 5
Reliability:
4 / 5
Friendliness:
4 / 5
Natalia
Gummie since 2013
15/12/2018
5 Star Service
prime realty gardens are a very reliable and hard working team of gardeners that get the quality and street appeal out of your garden. I hired them to do some light landscaping around my house and now they maintain my garden once a month to a very professional standard
Quality:
5 / 5
Reliability:
5 / 5
Friendliness:
5 / 5
Emma
Gummie since 2013
12/04/2016
You don't have any recently viewed items
Any items you have viewed recently will be displayed here