Top Carpenter. Hourly Rate. Experienced.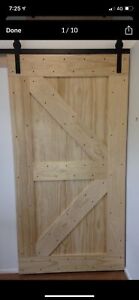 SOLD
Sorry, this ad is no longer available.
Ratings Summary
Quality:
1 / 5
Reliability:
3 / 5
Friendliness:
1 / 5
Big talk - but fell short of the mark
I employed Jeff at the cash rate he wanted - tasks incl fit jambs, doors and archs, shelving etc. My reno is about $80k work and Jeff was a $1400 part of it. I had medical procedure at end of job so got Jeff for a week to keep up with schedule. Long and short of it he has done a poor job - and mostly after he said Imicro-manage him - but he still accepted full pay!! - eg he didnt just leave - he stayed, did crap work and then got paid - and didn't mention issues that he knew he caused-caution!
Quality:
1 / 5
Reliability:
3 / 5
Friendliness:
1 / 5
Steve
Gummie since 2014
09/11/2020
You don't have any recently viewed items
Any items you have viewed recently will be displayed here