Melbourne String Performers - for weddings & all other occasions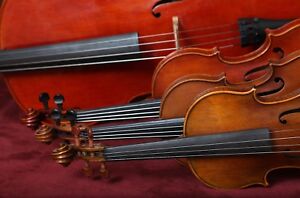 SOLD
Sorry, this ad is no longer available.
Ratings Summary
Quality:
3 / 5
Reliability:
4 / 5
Friendliness:
5 / 5
Misleading and deceptive service provider
This service provider made several misleading representations about the quality and professionalism of the musicians he organises. On the day, he provided very young adults or teenagers (so called seniors in his pricing system) who struggled to perform the pieces we had selected. Do not be fooled by the recordings of his group's repertoire - they bear no resemblance to the actual performance. If I had my time again I would most certainly pay the extra $200-300 for a professional outfit.
Quality:
1 / 5
Reliability:
2 / 5
Friendliness:
4 / 5
Liz
Gummie since 2011
13/06/2019
String quartet hired for my wedding
We hired the full quartet to play during the ceremony at our wedding are were thrilled with the musicians. It was a perfect addition for an elegant ceremony. Trent was more than happy to allow us to see them rehearse beforehand and they played beautifully. Reliable, affordable and excellent musicians.
Quality:
4 / 5
Reliability:
5 / 5
Friendliness:
5 / 5
Carmen
Gummie since 2008
03/01/2019
You don't have any recently viewed items
Any items you have viewed recently will be displayed here