Painter available Perth WA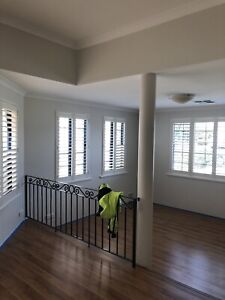 SOLD
Sorry, this ad is no longer available.
Ratings Summary
Quality:
3 / 5
Reliability:
3 / 5
Friendliness:
3 / 5
Painting of outside of house
Johnny is a bit over the top with lots of promises, arrived on time with another Afghanistan worker called Alex. Alex was good in that he understood what prep work had to be done and was pleasant to talk to. Johnny not so much, he wanted to just paint. When Johnny said it was all done, lots of still unfinished bits including a wall and he rushed them and complained about I was too fussy. Overall work was OK but had to be guided.
Quality:
3 / 5
Reliability:
3 / 5
Friendliness:
3 / 5
Tim
Gummie since 2014
21/03/2019
You don't have any recently viewed items
Any items you have viewed recently will be displayed here