DRIVESHARE RENTALS - Uber, Taxify, DiDi, Ola, Gocatch, Uber Eats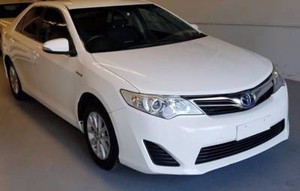 SOLD
Sorry, this ad is no longer available.
Ratings Summary
Quality:
4 / 5
Reliability:
4 / 5
Friendliness:
4 / 5
These guys are hands on drivers, honest @ fair
I hired a vehicle for uber as a newbie. My car NOTE WAS UNLIMITED KMS. Uber wont put ur kids through private school but when doing the hours (kms) it pays ok. Others screw the uber driver by having membership costs and charging for excess kms so when youre still up at 4am driving around youre actually paying for their head office, sales managers, marketing managers etc. Driveshare is run/owned handson by uber drivers, They take ur calls anytime, Their pro advice is free and spot on.
Quality:
4 / 5
Reliability:
4 / 5
Friendliness:
4 / 5
Paul petti
Gummie since 2015
31/03/2017
You don't have any recently viewed items
Any items you have viewed recently will be displayed here