Home and Pet Care while you are away - House and Pet Sitter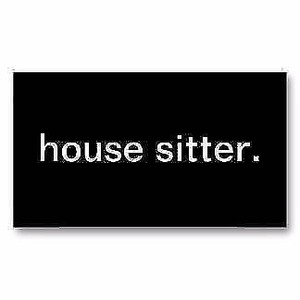 SOLD
Sorry, this ad is no longer available.
Ratings Summary
Quality:
5 / 5
Reliability:
5 / 5
Friendliness:
5 / 5
A tremendously convenient service
We have been using Kat for years to mind our cat whenever we go away. This means we don't need to go through the hassle of organizing a cattery and stressing out the cat, he gets to stay in his own domain while still being fed and looked after. Kat takes great care of our pet, waters our plants and brings in the mail. A top notch service and would highly recommend it.
Quality:
5 / 5
Reliability:
5 / 5
Friendliness:
5 / 5
Anonymous
Gummie since 2015
02/08/2015
You don't have any recently viewed items
Any items you have viewed recently will be displayed here