Mobile repair service - Onsite phone repair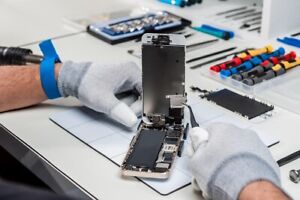 SOLD
Sorry, this ad is no longer available.
Ratings Summary
Quality:
3 / 5
Reliability:
3 / 5
Friendliness:
3 / 5
Tung broke my iPhone and refused to fix it
Tung replaced the front and back screens of my space grey iPhone 8 with a colour that did not match. In doing so, he told me he had to clip a wire. After that, the ringer/silent button kept switching on and off to the point where I could no longer use my phone. I called, texted and messaged Tung to kindly ask if he could try and repair the problem. He has avoided all contact over weeks and I am left with a phone I can't use. Gumtree is following this up and suggested I leave a review.
Quality:
1 / 5
Reliability:
1 / 5
Friendliness:
1 / 5
Brooke
Gummie since 2017
25/06/2019
Quality:
5 / 5
Reliability:
5 / 5
Friendliness:
5 / 5
Ron
Gummie since 2019
29/05/2019
You don't have any recently viewed items
Any items you have viewed recently will be displayed here