Pro Paving and Landscapes concrete synthetic turf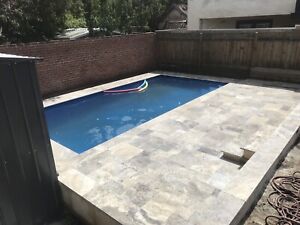 SOLD
Sorry, this ad is no longer available.
Ratings Summary
Quality:
5 / 5
Reliability:
5 / 5
Friendliness:
5 / 5
Brick paving and landscaping.
Does the job in high quality workmanship. Gives very good ideas and most of all very cheap qoute for lots of work. I will recommend Jay. If anyone wants to do small or big job very fast.
Quality:
5 / 5
Reliability:
5 / 5
Friendliness:
5 / 5
KETS
Gummie since 2016
21/12/2020
Quality workmanship. Honest pricing.
We initially contacted Jay to quote on retic installation, Jay was transparent with us about our requirements and engaged the services of a retic expert Garry, who was so proficient at his occupation that it saved us so much money on the installation. We were so impressed with the service that we engaged Jay and his team to install Sir Walter buffalo to our rear garden. I will be utilising Jays expert services again and I will certainly recommend Jay to all my friends, family and colleagues.
Quality:
5 / 5
Reliability:
5 / 5
Friendliness:
5 / 5
Kate cook
Gummie since 2012
28/08/2020
Jay's paving team did an awesome job
I was more than happy and satisfied with the work provided by Jay and his team. They accommodated all of my "funny" requests, like putting retic pipes under the paving. The block garden bed wall (and retaining) turned out even better than I could have imagined. I am so happy with it. I just want to be outside in my beautiful back garden now!! Thanks Jay. It was such a pleasure to have you and "the boys" hard landscape my home. Jay and his colleagues were professional, friendly and polite!!
Quality:
5 / 5
Reliability:
5 / 5
Friendliness:
5 / 5
Emma
Gummie since 2012
08/06/2020
You don't have any recently viewed items
Any items you have viewed recently will be displayed here