gutter cleaning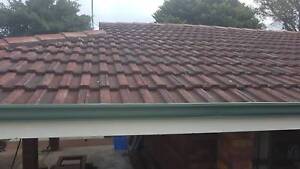 SOLD
Sorry, this ad is no longer available.
Ratings Summary
Quality:
4 / 5
Reliability:
4 / 5
Friendliness:
4 / 5
Exceptional work and knoweledge of Landscaping.
Great job by pros! During the qoute i requested certain things to which Andrew advised me against, such as hieght of retaining, the fall of paving, and reticulation. Im very happy to have listened to him and gone with his ideas. If i had not listened to him and got him to do it my way, i most likely would have an unsatisfactory job done and only myself to blame. I would highly reccommend Andrew at Lawnless Landscapes for any Landscaping job BIG or small.
Quality:
4 / 5
Reliability:
4 / 5
Friendliness:
5 / 5
Anonymous
Gummie since 2008
01/05/2018
Professional service. Best price around.
I've had Andrew back to do multiple landscaping and paving jobs. And to be honest I wouldn't use anyone else. The work is of a perfect standard and exactly as requested. On the quoting process Andrew is always able to offer ideas to project which have enhance the area that I had not thought of. Always turns up on time and communicates what's happening. You won't find better work or better price.
Quality:
5 / 5
Reliability:
5 / 5
Friendliness:
5 / 5
dave
Gummie since 2016
30/04/2018
Fantastic and Professional Service
Andrew from Lawnless Landscaping did a fantastic job on removing and installing new reticulation through out my garden. He also removed and replaced a few loose and broken bricks on my retaining wall. His work ethics were very professional and cleaned up after the work was done. He took care in not damaging existing plants and even tied the garden of a few weeds that I didn't ask his to do. I would highly recommend his service. Thank you Andrew Banks from Lawnless Landscapes great job 👍
Quality:
4 / 5
Reliability:
4 / 5
Friendliness:
4 / 5
Talip
Gummie since 2013
30/04/2018
You don't have any recently viewed items
Any items you have viewed recently will be displayed here