Concrete & Cutting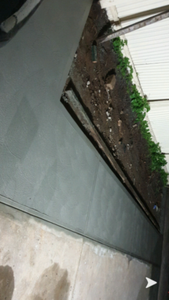 SOLD
Sorry, this ad is no longer available.
Ratings Summary
Quality:
1 / 5
Reliability:
1 / 5
Friendliness:
1 / 5
CONCRETE & CONCTETE CUTTING & REMOVING Hahaha
I had to bury my concrete as he took 1 trailer load with my money and never came back. Doesn't return contact you, and won't answer his phone and then blocks you. His work is not up to par.
Quality:
1 / 5
Reliability:
1 / 5
Friendliness:
1 / 5
Gumtree User
Gummie since 2019
02/09/2019
same person as All Styles Of Concrete & Cutting
wants money up front then starts job and disappears won't answer phone calls or sms messages and when he does tells you he'll be there soon ,1hour etc. and show up after hours if he does show or the next day. Then when he shows up wants more money to pay concrete driver. Says he'll come back after the jobs laid to clean up and never shows up again as he's got the money from you. He starts laying concrete very late and finishing in the dark with his phone light unless you hold a torch. BEWARE !!!
Quality:
1 / 5
Reliability:
1 / 5
Friendliness:
1 / 5
Gumtree User
Gummie since 2019
02/09/2019
You don't have any recently viewed items
Any items you have viewed recently will be displayed here