$59 per hour one man with truck movers,removalist, rubbish removals.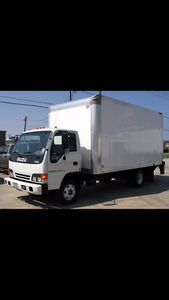 SOLD
Sorry, this ad is no longer available.
Ratings Summary
Quality:
3 / 5
Reliability:
3 / 5
Friendliness:
3 / 5
Do not recomedet at all !
Ripped me off with a service! their website completely not exist, don't have any insurance and ABN, etc
Quality:
1 / 5
Reliability:
1 / 5
Friendliness:
1 / 5
Julia
Gummie since 2013
16/01/2021
Well priced. On time. NO HIDDEN COSTS. 5/5
One of more cheaper hire removalists. Communicated with no issues about job. Took pick up address, delivery address. Arrived on time. Asked for quoted price. No issues. No hidden fees. So very easy to deal with during stressfull time having something moved last minute. I will be likely moving furniture again soon. I will only go with this service. GREAT VALUE FOR MONEY. THANK YOU!
Quality:
5 / 5
Reliability:
5 / 5
Friendliness:
5 / 5
Peter
Gummie since 2019
23/06/2020
You don't have any recently viewed items
Any items you have viewed recently will be displayed here