ACT GARDENING & LANDSCAPING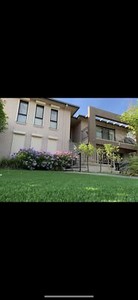 SOLD
Sorry, this ad is no longer available.
Ratings Summary
Quality:
5 / 5
Reliability:
5 / 5
Friendliness:
5 / 5
Beyond expectation, amazing!
These guys come for an emergency within 20 minutes and we're more than happy to help in anyway! Our carpet looks better than ever, the boys even dealt with rude bully neighbours with such maturity, grace and professionalism. I could not reccommend them more! We will definitely be using them again, and I would refer anyone to them!! And they are so fairly priced!
Quality:
5 / 5
Reliability:
5 / 5
Friendliness:
5 / 5
Demi
Gummie since 2015
30/06/2017
Amazing team - best value
I'm so grateful for the hard work and diligence provided by this team. I looked around and like everyone wanted to stay within my budget without being cheap and not getting a good service. My end of lease passed straight up and the agent said my home looked amazing. They are professional and provide a full money back guarantee. As they are experienced they suggested all the tips of passing the inspection first time. I highly reccomend this team of honest hard workers. Very grateful. Five stars
Quality:
5 / 5
Reliability:
5 / 5
Friendliness:
5 / 5
Ann
Gummie since 2016
22/06/2017
Huge bill shock with unprofessional practice
They charged us $250 more than the original quote for our end of lease clean up. At first, they said the place was "not reasonably clean". They expected the house to be thoroughly cleaned before calling them in. That was $70 extra. Then they claimed they had to weed the side alley by hand and that's another $180 extra. In the end, they left the lights on for 3 days and we couldn't even go in to switch them off as otherwise they won't guarantee the place passes the inspection.
Quality:
2 / 5
Reliability:
1 / 5
Friendliness:
1 / 5
Anonymous
Gummie since 2017
22/06/2017
You don't have any recently viewed items
Any items you have viewed recently will be displayed here