100% Bond Back Guaranteed End of lease cleaning with carpet steam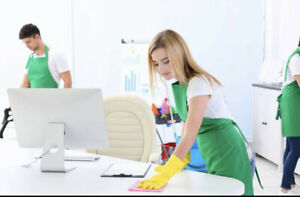 SOLD
Sorry, this ad is no longer available.
Ratings Summary
Quality:
4 / 5
Reliability:
4 / 5
Friendliness:
4 / 5
It was awesome
Have tried their service As vacating the property and looking for cleaner we tried and it was spot less
Quality:
4 / 5
Reliability:
4 / 5
Friendliness:
4 / 5
Mani
Gummie since 2020
09/01/2020
Best cleaning services
We called this guy as it was an emergency they came and done awesome clean our property manager was happy Excellent cleaning with lots of attention to detail we recommend them.
Quality:
5 / 5
Reliability:
5 / 5
Friendliness:
5 / 5
Matt
Gummie since 2018
03/06/2019
Appauled. Kitchen &windows needed cleaning again.
I lived in an older property and was immediately told by Ashu that there would be no guarantees for the cleaning job once he and the other cleaner viewed the property.I advised him not to worry about cosmetic damage as the landlord is aware of this. The landlord called me after the property had been cleaned and the kitchen bench had grease on it and one of the drawers still was dusty. I had to waste two hours in total with a toddler obtaining keys to the property and cleaning the kitchen.
Quality:
1 / 5
Reliability:
1 / 5
Friendliness:
1 / 5
Rachelle
Gummie since 2013
31/05/2019
You don't have any recently viewed items
Any items you have viewed recently will be displayed here