LEARN to drive from $45 hour .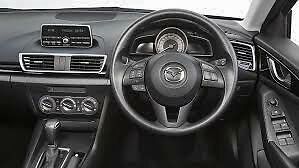 SOLD
Sorry, this ad is no longer available.
Ratings Summary
Quality:
5 / 5
Reliability:
5 / 5
Friendliness:
5 / 5
Excellent Driving Instructor
Will is a smart, experienced and patient driving instructor. The cost of his driving lessons is comparatively cheaper, with more value. I passed my driving test in my first attempt. He is very cheerful and respectful, you will get the needed confidence for the driving test. He is sharp in observing your driving and notifying the mistakes and errors as you drive, which helped me a lot. He provides sufficient tips to drive safe and pass the test. passing is very easy, following his training.
Quality:
5 / 5
Reliability:
5 / 5
Friendliness:
5 / 5
Sriram
Gummie since 2017
Yesterday
Friendly, excellent and reliable instructor!
Will is an amazing person and reliable instructor if you have a plan to take a drive lesson. As someone who works in academia, I have witnessed that Will has all you need to get ready for driving test. Also, it requires some skills and personality to train adult someone like me, he also has that. I had such a wonderful time with Will; he knows the roads, the rules and tricks; he always smiles and tell you what to do without putting pressure on you so that you can relax. Highly recommended him!!
Quality:
5 / 5
Reliability:
5 / 5
Friendliness:
5 / 5
Gumtree User
Gummie since 2016
06/06/2018
Excellent instructor - amazing skills
I was lucky to come across "Learn Smarter Drive Safer" driving school. Will is a superb instructor. I remember, before my first lesson I was very nervous, but Will not only boosted my confidence but also equipped me with best driving skills. His knowledge of the area is great and his tips make driving so much easier. I passed my test in first go and would highly recommend Will to anyone who wants to learn to drive well from a friendly, calm and highly skilled instructor.
Quality:
5 / 5
Reliability:
5 / 5
Friendliness:
5 / 5
Ammara
Gummie since 2016
19/03/2018
You don't have any recently viewed items
Any items you have viewed recently will be displayed here