Cabinet maker / handyman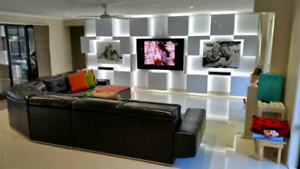 SOLD
Sorry, this ad is no longer available.
Ratings Summary
Quality:
2 / 5
Reliability:
2 / 5
Friendliness:
1 / 5
DEON BRAZIER SCAMMER
The same as the below review. Had Deon out to quote a cabinet, gave him a deposit and came up with every excuse i'd ever heard as to why he couldn't make it for weeks. HE MUST DO THIS FOR A LIVING, GO AROUND SCAMMING PEOPLE. Have also lodged a formal complaint to Fair Trading and other agencies.
Quality:
1 / 5
Reliability:
1 / 5
Friendliness:
1 / 5
Gumtree User
Gummie since 2018
25/03/2019
STEER CLEAR of https://deon-brazier.business.site/
I had the misfortune of finding this ad of Deon's in March and requested a quote, paid a deposit. He came out to measure and took a door for colour matching. Have not seen Deon or my door ever since! He keeps on come up with excuses as to why he cannot finish the job, and promises he will do it in a few weeks. Hardly answers calls or SMS, promises to call back, but doesn't. After months of broken promises, I have had enough and lodged a complaint to www.qld.gov.au/law/fair-trading. BUYER BEWARE!
Quality:
1 / 5
Reliability:
1 / 5
Friendliness:
1 / 5
Gumtree User
Gummie since 2011
01/09/2018
You don't have any recently viewed items
Any items you have viewed recently will be displayed here