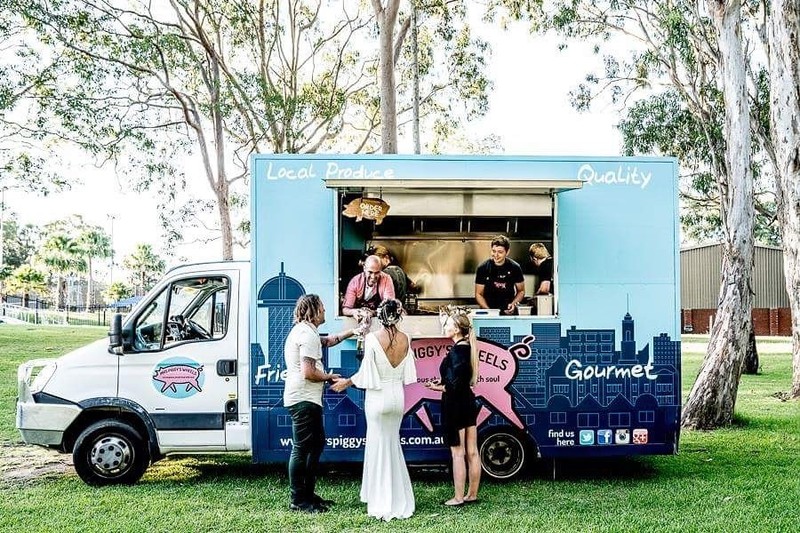 Ready-to-go food truck with great flexibility
It is with deep regret that we are selling our food truck - Mrs Piggy's Wheels.


The Mrs Piggy's Wheels food truck was built 2 years ago by the best food truck builder in Australia, renowned for his great build, customisation and knowledge of the industry.


This food truck is a proper food truck - not a trailer! It is an Iveco Daily 45C15, which is the main type of food truck found in Australia.


The truck comes fully fitted out with a multitude of equipment allowing the new buyer flexibility. The truck has the following equipment equiped within the truck:

- 900mm double door oven with 6 x gas hob burners ontop of oven

- 40L double basket deep-fryer

- 600mm hot plate / griddle with storage underneath

- 1800mm under-bench three door fridge with a digital temperature display

- Liebherr EFE 212L bench freezer

- 1GN bain-marie

- 4 x shelves for storage of equipment

- 2 x corner stainless steel benches

- 1 x fire extinguisher & 1 x fire blanket

- 5.5KVA Honda EU70iS petrol generator (can run for 19hrs on one tank - very quiet). 7KVA max output. This generator comes with 3 additional outputs, in addition to being hard wired into the truck to provide power

- 2400mm extraction canopy with fantastic clearance which runs very quiet

- Cabling to allow for the truck to safely be plugged into either 10amp or 15amp power outlets

- Ramps to allow for level positioning in the event of an uneven parking surface

- Full service history on all equipment including the truck

- Full POS system, linked to an iPad including EFTPOS terminal

- Large menu board

- All cooking equipment powered by LPG, which is supplied by the 2 x 45Kg LPG bottles housed on the truck

- 10 x double power socket outlets to allow for more appliances to be used as required

- 2 x deep washing sinks

- 1 x hand-washing sink with automatic, hands free tap

- 2 x under-bench cupboards

- Soap dispenser

- Hand-towel dispenser

- 100L clean water storage tank

- 100L waste water storage tank

- 1 x storage cupboard for 2 x 45Kg LPG gas bottles and associated manifolds

- 1 x water pump to power taps and running water

- 1 x water heater for hot running water

- 1 x telescopic mixer spout for main sink where water comes out, allowing the spout to be pulled out and moved into many positions


In addition to the truck, we are also including the following equipment as part of the sale:

- 1 x Polar DL895-A large double door fridge (1270x925x760mm)

- 1 x FED SUF600 double door freezer (740x1980x820)

- 1 x Westinghouse chest freezer (1270x925x760)

- 2 x storage cupboards for easy storage of products


Mrs Piggy's Wheels has a large social media following and strong online presence. We would be happy to handover the social media accounts and website to the successful buyer, including the business name, trademark and other intellectual property associated with the business.


Mrs Piggy's Wheels is well known and highly acclaimed within the Hunter district, with only 5 out of 5 stars for our many customer reviews. The potential buyer has the opportunity to pick-up where we left off, taking private bookings a-plenty and public functions allowing for thousands of dollars of profit per event.


As part of the sale I would be happy to impart lots of information and advice, if required, on the best way of managing the business: the risks and what to look out for with regards to bookings.


We are selling the business in good faith. No tyre kickers please!
Date Listed:

03/04/2018

Last Edited:

30/06/2018

Business Type:

Food/Hospitality
You don't have any recently viewed items
Any items you have viewed recently will be displayed here