'QUEEN BEE'S Kids/Teens Party Entertainment (from $90/hr Only!)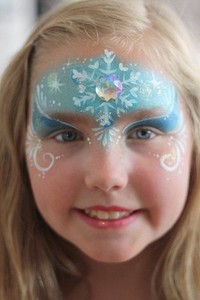 SOLD
Sorry, this ad is no longer available.
Ratings Summary
Quality:
5 / 5
Reliability:
5 / 5
Friendliness:
5 / 5
Very entertaining & professional service
I hired Anitha for my daughter's 5th birthday party & I am very satisfied with the service. Not only did she engage the kids bit involved adults in games as well. A great inclusion in our party!
Quality:
4 / 5
Reliability:
4 / 5
Friendliness:
4 / 5
NEHA BHUSHAN
Gummie since 2014
01/01/2019
Queen Bee's really helped liven up my kids' party.
Anita was extremely talented. Her face painting designs were impressive & she modelled or made balloon shapes really fast. She kept the kids entertainted with fun parlour games as well. This is really value for your money if you are looking for a great childrens' party entertainment.
Quality:
5 / 5
Reliability:
5 / 5
Friendliness:
5 / 5
Marycris
Gummie since 2018
27/12/2018
Awesome food with great service.
I would highly recommend it to anybody whos searching for delicious home cooked food at very reasonable prices.The taste is exquisite and with a homely touch it certainly lives up to its name:Mamas Kitchen.
Quality:
5 / 5
Reliability:
5 / 5
Friendliness:
5 / 5
Dr.Bilal Shahid
Gummie since 2014
24/12/2015
You don't have any recently viewed items
Any items you have viewed recently will be displayed here