Your Indoor & Outdoor Professionals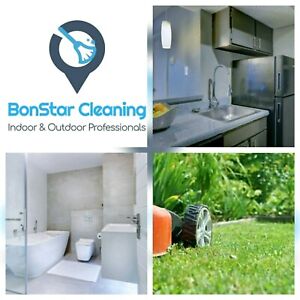 SOLD
Sorry, this ad is no longer available.
Ratings Summary
Quality:
1 / 5
Reliability:
1 / 5
Friendliness:
3 / 5
No Show. Floors Not Clean.
Upon confusion today about if she was coming today or tomorrow.... I tried to accommodate her coming a day earlier than thought and no show, no reply. Wasted my morning prepping for her. Floors were not clean last week, charged for extra time and did not offer to return to do the floors properly. Police clearance does not display theft, but questionable things listed - blamed ex boyfriend.... reluctant to provide keys for her. Time for us to find another I think.
Quality:
1 / 5
Reliability:
1 / 5
Friendliness:
4 / 5
Holly
Gummie since 2011
29/04/2022
Terrible cleaner
Unreliable, a simple job had to be done over a 3 week period and was still not done well enough to pass inspection. Bad service, bad attitude, terrible work ethic and a really bad cleaning job. And expensive. Do NOT waste your time/money with BonStar
Quality:
1 / 5
Reliability:
1 / 5
Friendliness:
1 / 5
Ben
Gummie since 2016
07/12/2018
You don't have any recently viewed items
Any items you have viewed recently will be displayed here