Only today hire truck for rubbish removal or furniture removal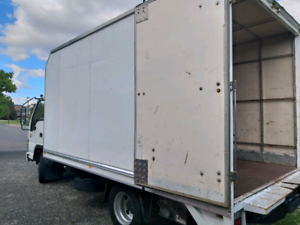 SOLD
Sorry, this ad is no longer available.
Ratings Summary
Quality:
1 / 5
Reliability:
1 / 5
Friendliness:
1 / 5
CAUTION - HE WILL TAKE YOUR MONEY & RUN
CAUTION - PROCEED WITH CAUTION He will take your money & run!!! DO NOT TRUST HIM!!!! This is not even a registered business name, money back guarantee is a joke, he will ignore your calls & Texts HE IS A SCAM ARTIST!!!!
Quality:
1 / 5
Reliability:
1 / 5
Friendliness:
1 / 5
Ma
Gummie since 2015
10/08/2016
AVOID AT ALL COST
I should have done my research. If I saw the other review comment on this before, I wouldnt have hired these people. If you are looking to hire a bond cleaner or any kind of cleaner, avoid this person like a plague. The price was good, only reason I hired them. Now I'm about to loose my entire bond and fighting to get a full refund for the bond clean. The bond clean was ridiculous. They didnt do anything they said they were going to do. Now he wont answer my calls and hangs up when I call.
Quality:
1 / 5
Reliability:
1 / 5
Friendliness:
1 / 5
James Kim
Gummie since 2014
05/08/2016
The service was very underwhelming.
DO NOT USE THIS COMPANY! He will take you money and leave your house like it has not ever been cleaned. Once the clean is done he will not respond to phone calls or text. Only after I advised him I will be contacting the police he contacted me. I paid $590 for a bond clean, carpet cleaning, yard maintenance and pest control. None of it was done. He uses foreign students that probably do not have work permits. WARNING WARNING WARNING. DO NOT USE THIS SCAM ARTIST!
Quality:
1 / 5
Reliability:
1 / 5
Friendliness:
1 / 5
Joeanne Robertson
Gummie since 2012
02/08/2016
You don't have any recently viewed items
Any items you have viewed recently will be displayed here